FAQ
*Here is a list of the most frequently asked questions. If you have a question, please read this material first.
IF YOU HAVE ANY QUESTIONS,
YOU CAN CONTACT US THROUGH E-MAIL [email protected] OR TELEGRAM @MostovVVO
How do I pay the chosen goods?

To pay for any selected goods you can do this in two ways:
a). Register a buyer's account on our website and always use it when making any purchases.
b). Enable the "Fast Checkout" in the field "Register on the site" you need to set the flag "NO", you only need to enter your e-mail adress, your name and choose a payment method (At the moment, our store accepts several payment methods, in the future, perhaps this list will changer).
If you wish, you can specify your additional contacts, such as Telegram, or any other, just specify it under "Comment"
If you do not want to make online purchase through the website, you can do the other way. Just contact the store via e-mail: [email protected] or Telegram: @MostovVVO
---
Details about how to pay for services on Ingres-Store.net - How does the payment?
Execution of orders?
This rule applies only to game items!

If you have purchased in-game items, we can deliver them to you in two ways:
a). Usually we will send you a LOGIN and PASSWORD for a google account, it is the google account for a level 1 account with your items inside! You will be able to log on the account and transfer the items you want to your account. This account always remains yours, you can change your PASSWORD !
b). If for some reason you can not log in to the account, we can arrange your order in the following way: You can send us your GPS coordinates, longitude and latitude (format xx.xxxx/yy.yyyy). We just drop the items on your location.

*Using a temporary account is the best choice. You will be given 48 hours to unload items from your account. If you need more time - just indicate this when placing an order.
*We use protected VPN to protect IP address so all our customers and their account are protected.
Our regular customers often wonder why in each new order they receive new accounts, because it would be quite easier to upload new items to the old account and do it all the time. The answer is simple: we try not to use the same accounts several times for the safety of our customers. Unfortunately, some accounts may be tracked by Niantic at this time. Recently, we have received several complaints that temporary "MULE" accounts began to lose items-this is due to the fact that previous accounts from which the items were unloaded - may have been seen or blocked.

We have already taken some steps and urge you to listen to the rules of temporary "MULE" accounts.- we can not guarantee the transfer of game items constantly, so the buyer has only 48 hours (you can save our account yourself and use it for your needs in the future, but it is only at your own risk).
- for the transfer of game items in 80% of cases we use Prime accounts (registered only in the new version of the client Ingress 2.0, - login via Scanner REDACTED is not possible), more: OLD ACCOUNTS.
- after receiving the login and password, you do not need to wait for additional time to log in to your account, you can immediately log in to your account and pick up your things. We know where every customer is and we load items right in their city to save you time.
- We use only Google accounts to log in Ingress.


More information you will find here.

For all other services (GUARDIAN, KEYS, RECRUITER and others) you can contact us through e-mail at [email protected] or Telegram @MostovVVO, in any other case, the website administration will contact you using the contact information you provided when making the purchase.
---
How do I know when my order is confirmed?
If for some reason you did not receive an alert about your order, it's likely your email service is blocking our domain. If you made an order from your account, visit the page Order History. Do not worry, all your actions are visible to the administration of the site. If you placed an order on our website and did not receive an alert, do not worry, as soon as your order is ready, we will notify you about this from our email.

Also we ask you to carefully check your email address when you use option «Fast Payment» without registration. Many buyers sometimes specify an incorrect email address and can not receive their order. Therefore, we recommend you register an account on our website and, if desired, indicate additional contact details in the comment section when placing an order.
---
How do I know my coordinates?
Visit website Google Maps, find your location and click on the map.
Or using a iOS / Android Or using a smartphones, just share your location in Google Maps and save, then you can send your location to anyone.
---
I can't drop the capsule with the mule account? [COOLDOWN]

This means that the coordinates of your account were changed very quickly. It depends on your location, this usually takes 7-9 hours. If you threw the capsule and it disappeared from your inventory - don't worry, just restart the app and your items /will be in the inventory. And try again to drop them a few hours later.

At the moment, we load your items to MULLE account right in your city, after you get your login and password, you do not need to wait. Sometimes the administrator can ask you to give us the name of the city.
---
How can I make changes to the order or cancel it?
In case you want to add additional items to your order, the best way is to create a new order with the same email as soon as we start the working day, we will summarize all your orders and send them in one message. If you wish to cancel an order, we ask you to contact us by e-mail: [email protected], within 12 hours we can return the order (not counted if you are already logged in to your Google account).
---
After you receive our email with the email address and password from the MULE account. You will have 48 hours to unload our MULE account, maybe we will use it for other orders of yours in the future.
Usually we load items in your city, so you do not need to wait. After you receive your login and password, you can immediately unload your items.
In addition, we remind you that in Ingress is not allowed to use multiple accounts. But if your friend or family member is not an Ingress player, then he can help you with your device without breaking the rules of the game.
---
How to add a second Google account to your Android device?
---
- Launch Settings from your Home screen, the app drawer, or the Notification Shade.
- Swipe up in the Settings menu to scroll down.
- Tap Accounts.
- Tap Add Account.
- Tap Google.
- Enter LOGIN and PASSWORD.
- Tap Next.
- Tap Accept to agree to Terms of Service and Privacy Policy.
- Tap a billing information option.
- Tap Continue.
Then you can sign in to Ingress using our account:
- Open Settings -> Applications -> Ingress -> Clear Data.
- Open Ingress -> Select our MULL account -> Unload items.
The next step completely repeats the previous one, you need to log out of our account and log into your account.
You have 48 hours to unload items (you can store items longer or save account to yourself, you just need to change the password and then we will delete account from our database. But in this case, the guarantee for the account is immediately canceled).
---
How to add a second Google account to your iOS device?
---
You can sign in to your Google Account on Safari, the browser that comes on your device:
- Open Browser Safari and go to MyAccount.Google.
- On the top right, look for your MAIN profile image (tap to profile and select Add Account).
- Enter LOGIN and PASSWORD from our account.
- Turn off Wifi and Mobile Network.
- Open Ingress App and wait when application will freeze and ask you to log in again.
- Enable network and select Sing in with Google.
- Select our account and start to unload your items.
*To switch back to your MAIN account, follow the same steps.
*We recommend that you use an additional personal account for storing items. We sell ready-made Ingress L1 accounts with full access to My.Google.Account, it is absolutely safe for you, Ingress accounts registering via *TOR network without scanner, therefore, its history cannot be tracked. More information you can read here.
---
Recruiter. How it works?

Most customers often ask "how the Recruiter system works in Ingress".
To receive the Recruiter medal of different degrees (Bronze - Onyx), you will be sent a certain number of email addresses to which you must send Invite.
You can send Invite in two ways: Via the mobile Ingress application or using website Ingress.com/intel.
After you send Invite, you need to wait a while until all agents have reached level 3. On average, it takes from 1 to 2 days. Bronze Gold Medals usually within a day after receiving all Invites.
---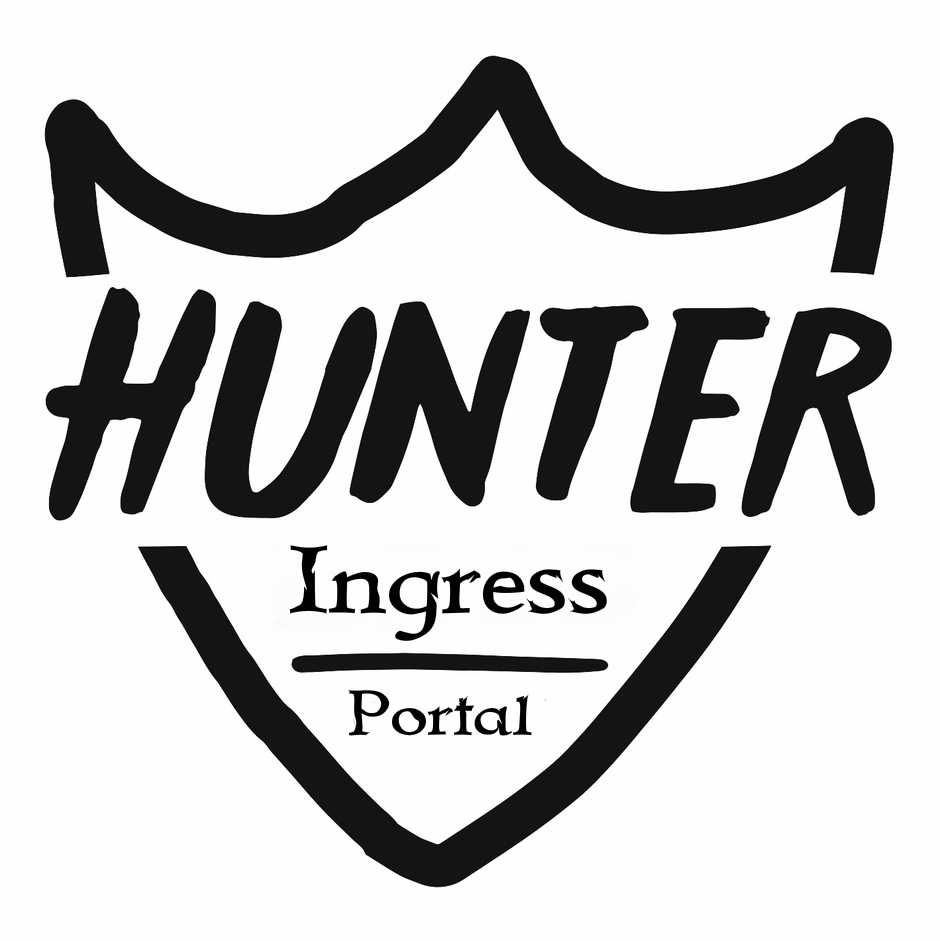 Ingress Portal Hunter. How it works?

Let's say you want to destroy a portal, but you do not have physical access to it, you can use this service.
We can go to any portal and break it. Just send us a portal link or the name of the agent, we'll find the oldest guardian and destroy it. Within 12 hours, the portal chosen by you will be destroyed by L3 account. No risk for you, complete anonymity. User information is confidential.
---
TERMS OF USE
*This website is under the domain name www.ingress-store.net. Your access to and use of this website and the information provided on it is subject to the following important terms and conditions.
By accessing the website www.ingress-store.net, you are agreeing to be bound by these terms of service, all applicable laws and regulations, and agree that you are responsible for compliance with any applicable local laws. If you do not agree with any of these terms, you are prohibited from using or accessing this site. The materials contained in this website are protected by applicable copyright and trademark law.
***
Disclaimer,
The services on the Ingress-store.net website are provided "as is". The owners of Ingress-store.net makes no warranties, expressed or implied, and hereby disclaims and negates all other warranties, including without limitation, implied warranties or conditions of merchantability, or non-infringement of intellectual property or other violation of rights.
Refund Policy,
- Only possible if the buyer has not received his items from our temporary account (not counted if the buyer has already logged into Google account).
Product Description,
- The company and its affiliates are trying to describe the product or service as accurately as possible. However, the Company does not warrant that product descriptions or other content on this site are accurate, complete, reliable, current, or error-free.
Copyright,
- All content on this site, such as text, graphics, button icons, images, digital downloads, data compilations, and software, is the property of the Company or its content suppliers and is protected by domestic and international copyright laws. The compilation of all content on this site is the exclusive property of the Company and is protected by domestic and international copyright laws.
PRIVACY POLICY
- This website and it's owners take a proactive approach to user privacy and ensure the necessary steps are taken to protect the privacy of its users throughout their visiting experience. This website comply's to all national laws of the United States and requirements for user privacy.
Scope of this privacy policy,
- This privacy policy applies only to the actions of Ingress Store Team and Users with respect to this Website. It does not extend to any websites that can be accessed from this Website including, but not limited to, any links we may provide to social media websites.
Data collected,
We may collect the following Data, which includes personal Data, from you:
Contact information such as email addresses;

IP address (automatically collected);

Web browser type and version (automatically collected);

Operating system (automatically collected);

A list of URLs starting with a referring site, your activity on this Website, and the site you exit to (automatically collected);

in each case, in accordance with this privacy polic
Data that is given to us by you,
We will collect your Data in a number of ways, for example:
When you contact us through the Website, by e-mail or through any other means;

When you register with us and set up an account to receive our products;

When you make payments to us, through this Website or otherwise;

When you use our services;

in each case, in accordance with this privacy policy.
Data that is collected automatically,
- To the extent that you access the Website, we will collect your Data automatically, for example:We automatically collect some information about your visit to the Website. This information helps us to make improvements to Website content and navigation, and includes your IP address, the date, times and frequency with which you access the Website and the way you use and interact with its content.
Keeping Data secure,
We will use technical and organisational measures to safeguard your Data, for example:

access to your account is controlled by a password and a user name that is unique to you.

we store your Data on secure servers.

Technical and organisational measures include measures to deal with any suspected data breach. If you suspect any misuse or loss or unauthorised access to your Data, please let us know immediately by contacting us via this e-mail address: [email protected]
Your rights,
You have the following rights in relation to your Data:

Right to access - the right to request (i) copies of the information we hold about you at any time, or (ii) that we modify, update or delete such information. If we provide you with access to the information we hold about you, we will not charge you for this, unless your request is "manifestly unfounded or excessive." Where we are legally permitted to do so, we may refuse your request. If we refuse your request, we will tell you the reasons why.
Right to correct - the right to have your Data rectified if it is inaccurate or incomplete.
Right to erase - the right to request that we delete or remove your Data from our systems.
Right to restrict our use of your Data - the right to "block" us from using your Data or limit the way in which we can use it.
Right to data portability - the right to request that we move, copy or transfer your Data.
Right to object - the right to object to our use of your Data including where we use it for our legitimate interests.

To make enquiries, exercise any of your rights set out above, or withdraw your consent to the processing of your Data (where consent is our legal basis for processing your Data), please contact us via this e-mail address: [email protected]
Links to other websites,
- This Website may, from time to time, provide links to other websites. We have no control over such websites and are not responsible for the content of these websites. This privacy policy does not extend to your use of such websites. You are advised to read the privacy policy or statement of other websites prior to using them.
Cookies,
- This Website may place and access certain Cookies on your computer to improve your experience of using the Website.
- This Website will only place strictly neccessary cookies. These are cookies that are required for the operation of our website. They include, for example, cookies that enable you to log into secure areas of our website.
Changes to this privacy policy,
- We keep our privacy notice under regular review. This privacy notice was last updated on NOVEMBER 08, 2018
Contact,
- Should you have any questions or suggestions about this Privacy Policy, or the information collected under this Privacy Policy, please email us at [email protected]